8th grade is the last chance for filling in gaps.
High school is about to happen and this stuff is getting real! My son is very much looking forward to being a high schooler. Not that it changes much for him here at home. This year is all about getting him ready for a high school load.
Here are some areas we have looked at, which you may find this year a good time to work on as well:
Keyboarding
Most of the writing your child does can likely be done on a computer keyboard. Can she type easily, or does she hunt and peck or have bad keystroke habits? Bad positioning while typing may cause problems later in life, such as Carpal Tunnel Syndrome. It is best to unteach bad habits as early as you can. If your students aren't typing well, there are some fantastic typing programs out there that can help. We reviewed Keyboard Classroom a while back and found it very helpful.
Penmanship
Can your child write legibly? As our society has moved into the digital age, penmanship has been de-emphasized. This is a natural progression of things, but it doesn't mean we should ignore hand written assignments.
I have two who aren't very fluent in cursive and while this isn't a HUGE issue in today's world, they do need to be able to (quickly) sign their names to things like checks and birthday cards. Consider spending 10 minutes a day brushing up on some much-needed penmanship practice. My 8th grader has dysgraphia, and we are using Getty-Dubay Italic
for help in this area.
Visual Acuity
When was the last time your student had a full eye exam? Even if he hasn't complained about vision problems and you haven't noticed anything, now is the time to have an exam to make sure there isn't an issue. I have one who has worn glasses since he was 18 months old, and another who, while he doesn't need glasses to see, hee does need special glasses with prism lenses to help filter light differently, which allows him to focus on text and read much more fluently.
Reading, Spelling and Vocabulary
It's time to shore up those language arts skills. Assist your student in finding reading material that interests him. I have one who reads Popular Mechanics
and Popular Science Magazine
 and enjoys technical manuals with the occasional fun fiction thrown in. His fiction reading is several years below his grade, but it's what he will read.
My 8th grader is not a fan of reading at all, yet will devour Game Informer
from cover to cover when it comes in the mail. He is also working his way, slowly, through Poe's Complete Tales and Poems
.
Some great resources for strengthening language arts skills include: 
Vocabulary Spelling City for strengthening vocabulary and spelling using your lists or existing lists saved in their depository.
Wordly Wise 3000 Online for vocabulary. This is a hefty program that will make your child think!
Storyboard That is a FUN program for creating graphic storyboards for projects
Time4Writing offers 8-week online writing classes with ongoing teacher feedback and instruction.
Take your child's weaknesses into account and provide accessibility tools if necessary.
Many software programs have a (sometimes hidden) screen reader function which can be helpful for weaker readers when doing online assignments. We utilize Google's speech-to-text feature every day for D1. It enables him to complete writing assignments in Google Drive because the brain-to-fingers-to-keyboard/pencil aspect of writing is sometimes too complicated for him to process through. Dictating his writing assignments removed a barrier that existed for years for him!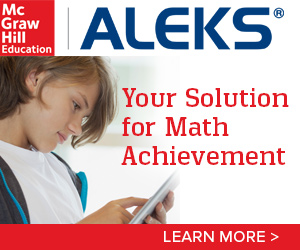 Math Skills
Math is probably the biggest struggle for many families. Behind, ahead, on grade level– it all counts in high school, and the typical course of study in math may not apply to your student just yet, or ever. We use ALEKS Math Online, and the great thing about this program is that it starts off by giving your student an assessment to pinpoint which areas he has mastered, and which ones need work.
You can sign up for a free 3-hour trial and use that to see where the gaps are in your child's knowledge. If you choose to keep the subscription, it is MUCH cheaper than a math tutor. (If you don't, you will at least be able to see the areas that need to be worked on but be aware: When that subscription ends, you no longer have access to the results.) We have used it as our main math curriculum for the past two years.
Another GREAT free resource for math skills work is Khan Academy. We have used Khan as our main curriculum in years past, and D1 still dabbles around in Khan when he's in the mood.
Career Exploration
What is your student good at? What direction should to start pointing him? Right now is the ideal time to get him thinking about the future. 7 Sisters has a free Career Exploration Questionnaire that can help.
8th Grade is the best time to take an in-depth look at your child's strengths and weaknesses and set him up for success in his high school years!
Drop me a comment in the box and tell me how you're preparing your middle schoolers for the high school years!