"I'm going to do Visual Prayer during Ann's message. Want to join me?" Michelle looked hopeful.
"No, that's okay. I wouldn't even know what to do," came my weak reply.
"It's easy. You just pray and worship. Here, use this." She handed me a scrap of cardboard and suddenly I thought that maybe, maybe I could do that. It was a small piece. It wasn't big. I couldn't do big. Big prayers at this point were… too much. My Gramma had died yesterday and I was spent. I couldn't do big. I didn't even know if I could do this. I was barely there as it was.
Ann spoke. Her heart, thrown out for all to hear. I didn't watch her. I listened, prayed, tore paper and glued worship across a scrap of cardboard. Did it look like kindergarten, these scraps of paper and glue, words and cardboard? It began to feel like worship. It began to feel like prayer. Then suddenly it became prayer. Oh God.
I clung to that. Oh God. Ann's words sinking in. Be yourself. There is transparency with God when you are who He created you to be. I am me. I am stripped. Raw emotion, open ears, heart bleeding on cardboard.
——————-
If you want to know more about Visual Prayer, contact Michelle Pendergrass or visit her Visual Prayer site.  This thing she does, Visual Prayer, is powerful. It's tangible. It's amazing.
————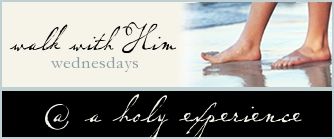 My Relevant conference ticket was sponsored by Naomi at The Magic For LessTravel. Please contact Naomi to book YOUR magical vacation!