I see them every time I go to work, at that intersection downtown. The faces holding cardboard signs.
Sometimes I make eye contact and smile, but most of the time, I'm ashamed to say that I am thankful for my sunglasses. Needs, or wants? True hunger, or just hunger for a drink? The debate in my brain always ensues. The one thing that I can't ignore is that these are people. Human beings.
We went down there for the first time, along with the youth group of the church we've been attending. Their youth pastor said anyone may come. It was their first time too.
We didn't know what to expect, we only knew that we wanted our boys to see what the world can be like. This world that is so foreign to us is an entirely new solar system for our kids. There is no way for them to fathom in the depths of their young minds what it means to have nothing. A boy without an XBox feels destitute, but a man without a job, a bed, or even breakfast truly IS.
This is the unplanned, life-changing world of heartache and homelessness. It may happen as a result of an addiction or a job loss, a mental illness or a seemingly impossible chain of events. Everyone carries their own reasons for how it happened, but the fact still remains:
No one plans to become homeless.
And this place– this bridge under the freeway– is a place where hope is offered. There are smiles, reunions, and laughter.
Laughter! Something which I never expected to hear under the bridge.
There are prayers offered in Christ's name, and warm clothing and hot food for the immediate needs. And love.
This place, this blessing under the bridge, it is changing us. Changing me. Each time we go down there, minus the youth group now, just to lend a hand in what God has established there… it is amazing. And the faces holding the cardboard signs? They have names.
—————————————-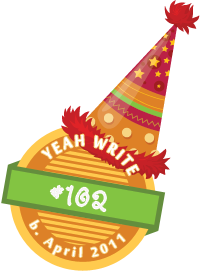 This is my first submission to Yeah Write!  and I'm a little intimidated. You should check it out.
Photo Credit: cheerytomato via Compfight cc